Diamond Grinding Strip/Head
These Products are mainly used for grinding and cutting heavy refractory material, light refractory material and water outlet bricks on all types of China-made and imported grinding and cutting machines. Dry or wet working way is to be chosen according to different processed material. Our products are characterized with reasonable structure, high efficiency, long working lifetime, good flatness and smoothness. There are sintered type and electroplated type if sorted by production technique.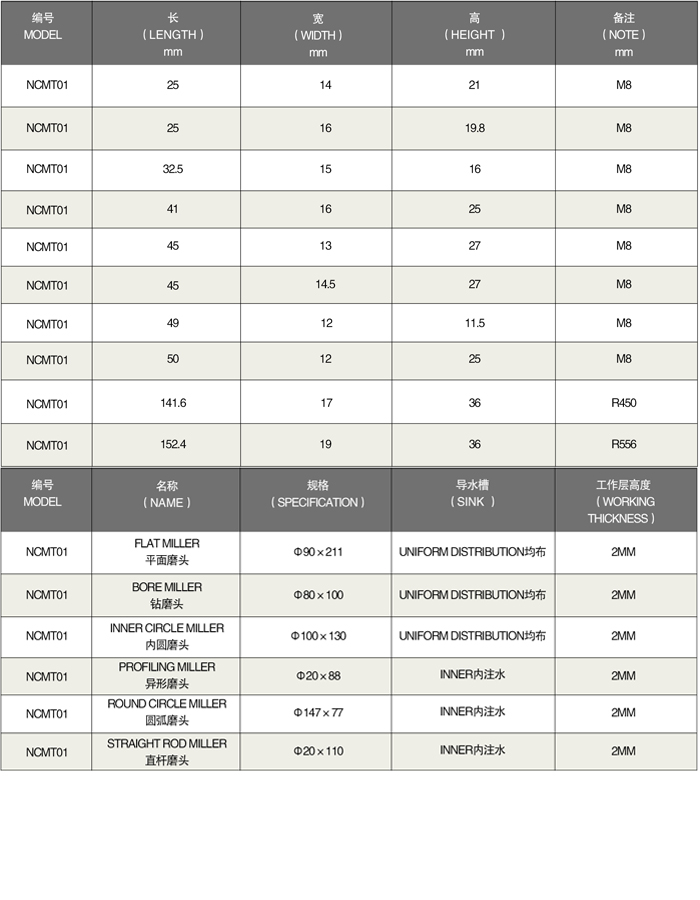 spec are available upon request.