Diamond Squaring Wheel Used On Straight-line Edging Mahcine
These wheels are made of diamond powder mixed with metal powder (working as bond) by the way of sintering. These diamond squaring wheels are used for rough grinding, fine grinding and chamfering on glass straight-line edging machines. Compared with similar products, our wheels are approved for good sharpness and fine edging effect, which is helpful for the fine processing and polishing after.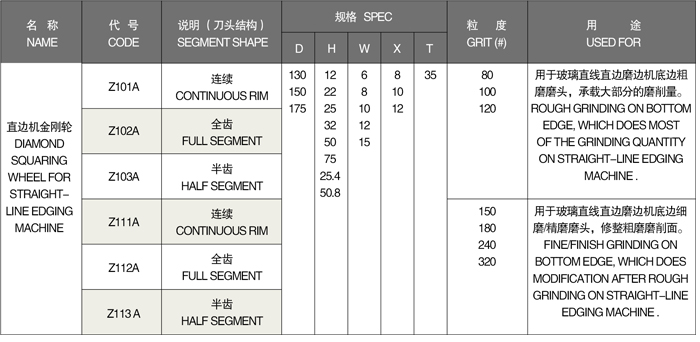 Remark:Other specifications are available upon request.