Wool Series Polishing Wheels
These polishing wheels are made of blankets combined with chemical fiber to get very soft working surface which is quite easy to adsorb polishing agents. They are usually used together with the cerium oxide polishing powder (being easily soluble in water) in order to achieve high gloss after polishing.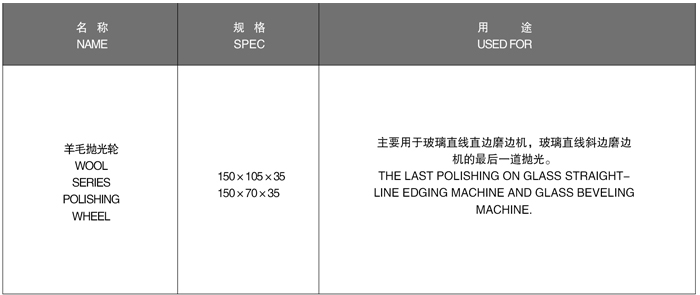 Remark: Other specifications are available upon request.