Grinding Wheels For Piston&Cylinder
There products are mainly used for Internal cylindrical / end face/groove grinding of piston /cylinder / fluctuation cover of compressor. It has good sharp keeping, high self sharpness, high-gloss surface of workpiece, long working lifetime, and the grinding efficiency is 50%-200% better than normal abrasives tools.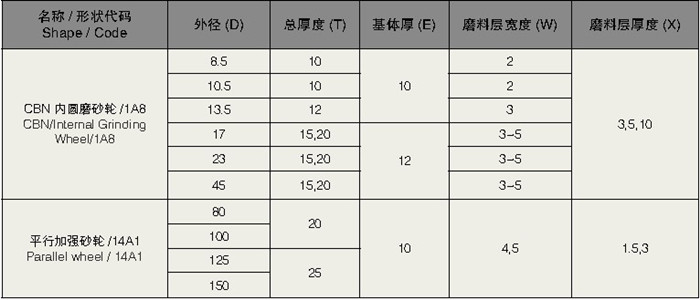 Other specifications are available upon request.