Diamond Squaring Wheels Used On Double Edging Machine
These diamond squaring wheels are one type of diamond cup wheels and mainly used on glass double edging machines. They are developed to meet the need of large quantity of grinding and good sharpness. According to the requirement of grinding-scraps removing and cooling, different shape of segments are designed to ensure the good sharpness and fine grinding effect.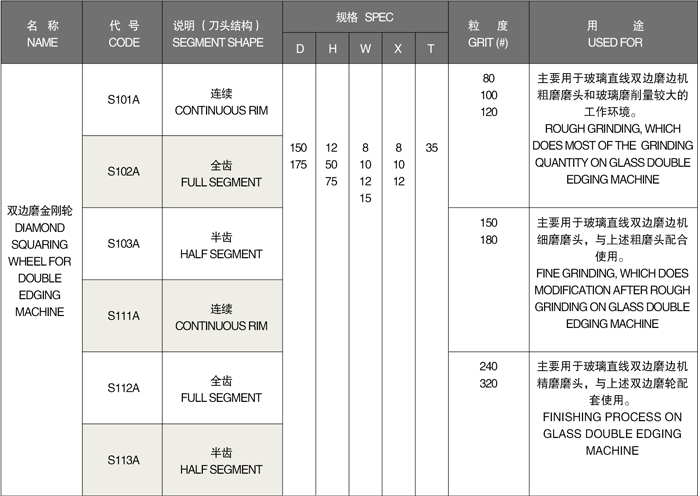 Remark:Other specifications are available upon request.